VISIONxe's Online Billboards for Small Business
To grow your business, you need to advertise.
For a small business, advertising locally in newspapers, magazines, radio, flyers, TV, or on your vehicle is critical for brand building and service promotion. 
You then need to move the customers from your ad to your online showroom where they can get more information and engage with you.
How do you connect your ads to an online showroom?
VISIONxe's Online Billboards feature a customizable  landing page with a memorable, relevant, easy to type domain name.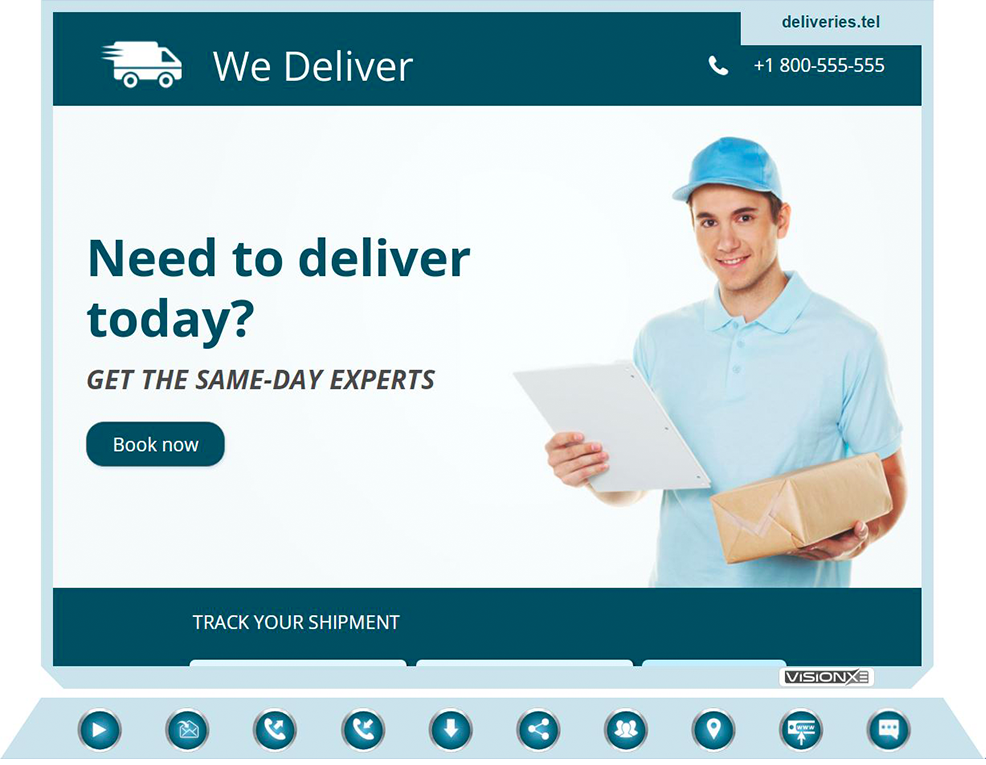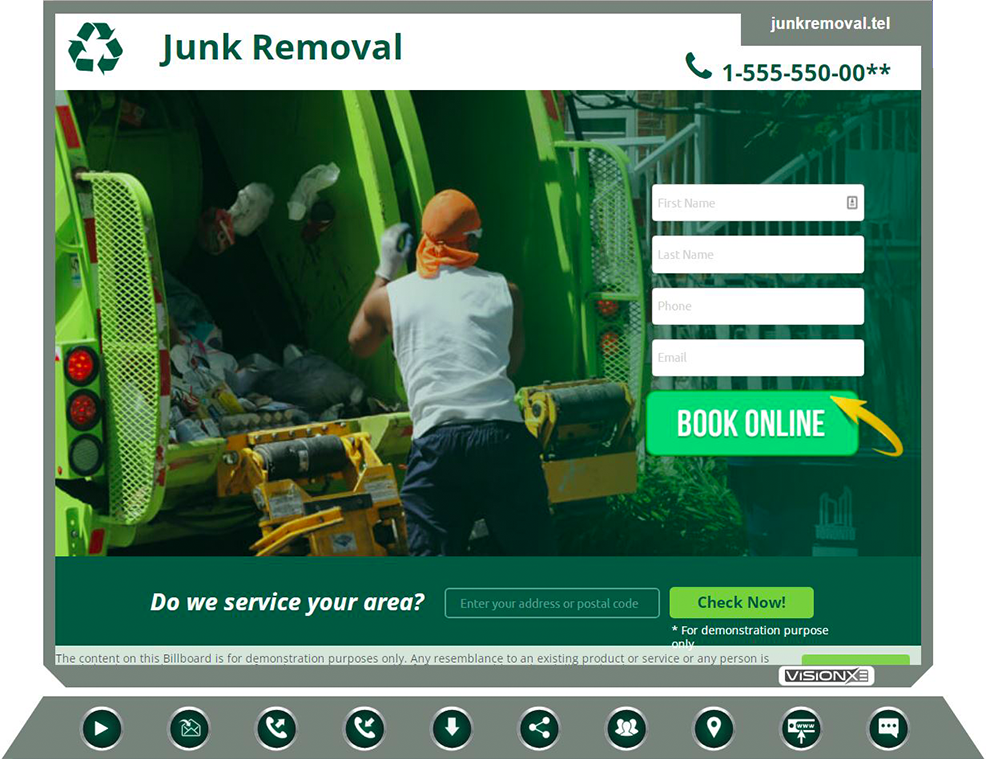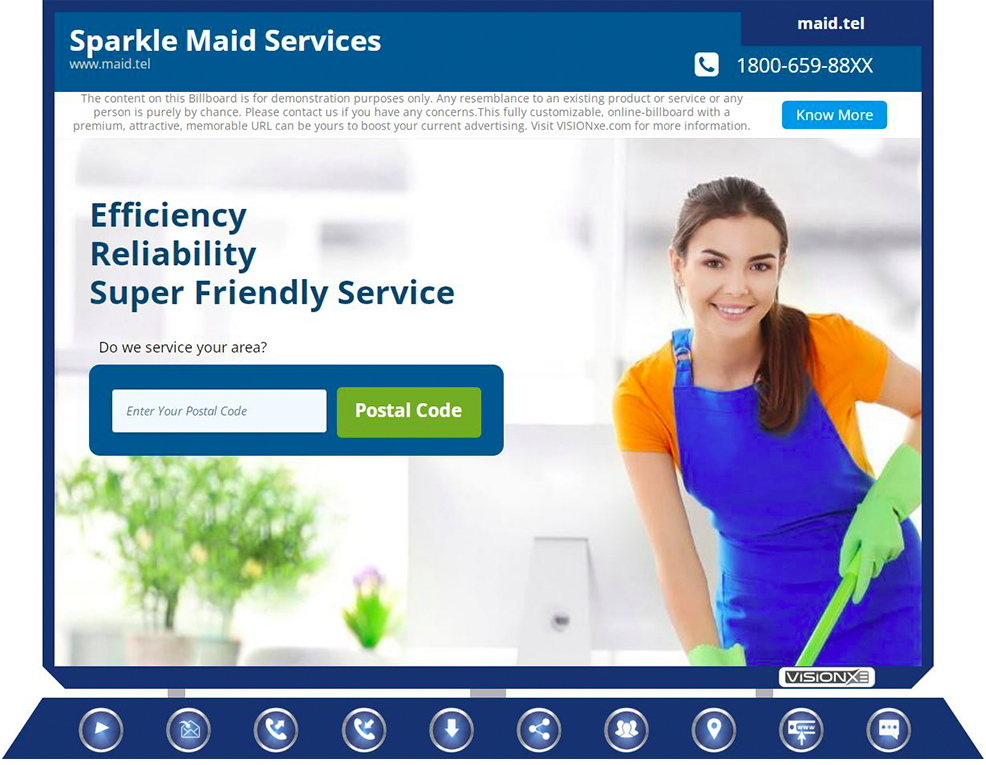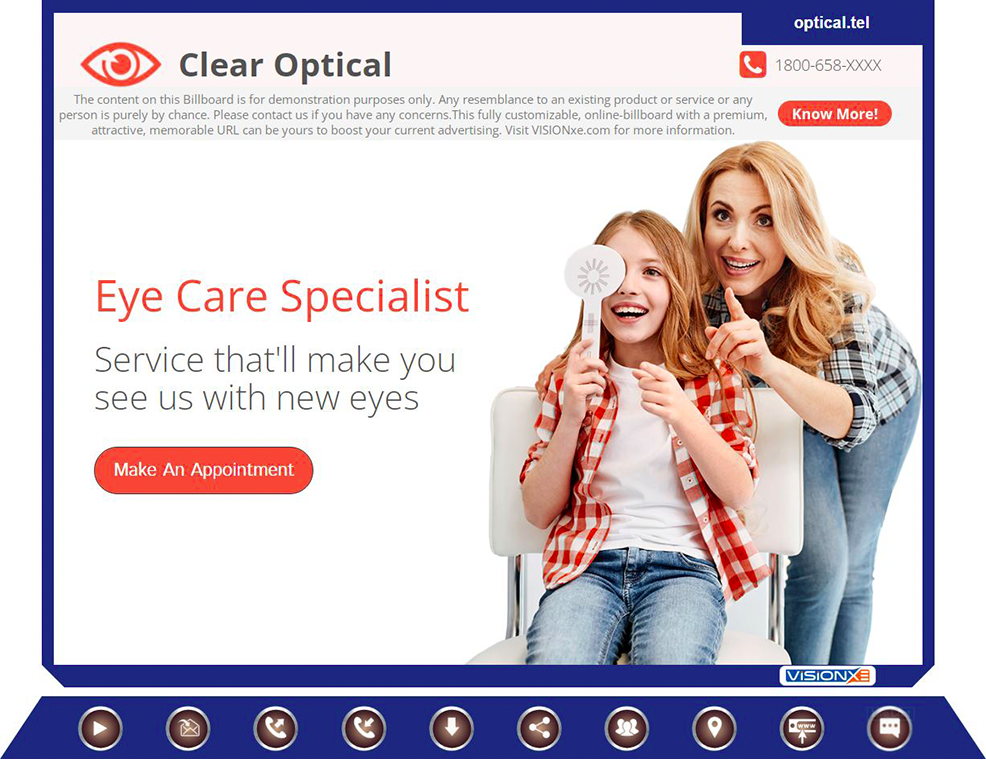 A
n
y
t
h
i
n
g
|
F
u
l
l
y
C
u
s
t
o
m
i
s
a
b
l
e
Small Business Online Billboards